</p>
function popUp(URL) {
day = new Date();
id = day.getTime();
eval("page" + id + " = window.open(URL, '" + id + "', 'toolbar=0,scrollbars=0,location=0,statusbar=1,menubar=0,resizable=1,width=320,height=290,left = 480,top = 392′);");
}
// End –>
Radio Broadcast
This broadcast requires the use of Windows Media Player
New Versions of Real Player can also play these streams.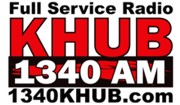 AM 1340 - KHUB Broadcast

MIX 105.5 - KFMT Broadcast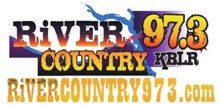 Country 97.3 - KBLR Broadcast
Please make sure you have allowed windows media player to pass through your
firewall. Certain Firewalls such as Symantec, McAfee,
or many other software based firewalls can cause a "cannot connect error".
Ports 1755, 3409, 554, and 6970 - 7170 can be used by